I interrupt this preschool series to bring you a TOS Review. Ok, not necessarily true since life seems to have interrupted my posting for the last week and a half -- sorry about that. Actually, not totally sorry - I made myself promise that I would not blog out of guilt and though I've been researching, with the beginning of testing season, I just haven't had time to write.
In any case, I received a new product to review and it deserves my attention.

As a member of the TOS Review Crew, I received a short subscription to a
K5 Learning
, on online reading and math learning and enrichment program from grades Kindergarten through 5. Since my daughter is in high school, this program was not a great fit for us academically. However, I was interested in the review since so many of my homeschool friends and clients ask about online programs. Therefore, my daughter and I pretended we were in 5th grade and tried K5 Learning programs.
I'm a natural skeptic regarding online education programs. Since a skeptic is naturally difficult to please, it is significant that, for me,
K5Learning
was a pleasant surprise.
What K5 Learning does best is harness the power of computers to individualize the level of difficulty for students as they practice essential skills in reading and math.
Initially, students are placed according to the results from an assessment
rather than strictly by grade level placement. Therefore a student advanced in one subject and possibly delayed in another will be placed appropriately in each individual area.
In addition, as students move along,
the program adjusts placement according to success or the need for review.
This is called "adaptive technology" and it is especially valuable to keep students engaged. and progressing during essential skills practice.
In my first encounter with K5, I was impressed with the introduction to parents. The very first instruction is that parents sit with their students for the first several lessons so they will fully understand how the program works and help the student understand any idiosyncrasies of using the program (when to click -- how to click -- how to navigate - etc.) Parents can track progress through reports and all along parents can adjust the program to meet the individual needs of their family.
I noticed that before any lesson begins, the objectives are clearly stated. Parents don't have to guess or wonder what skills are being practiced.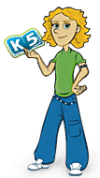 K5 Learning covers
Reading,
Spelling and Vocabulary,
Math concepts and Math facts.
The thing I noticed about
K5 Reading
is that it gives students practice in all five areas of reading - phonemic awareness (very important for younger grades), phonics, sight words, vocabulary and reading comprehension. The fully interactive lessons are embedded in an animated story line. They direct students through both verbal instructions and visual clues so that even young students could work independently after an introduction.
In the
spelling and vocabulary
programs students get more than just practice in spelling by putting the letters in the right order. The instruction sequence is a fully developed lesson with many interactive features.
My daughter and I enjoyed using the
math program
. At the lowest level, the first lesson we tried was an
algebra
topic! Yes -- kindergarten students learned and practiced an algebraic concept by clicking and moving cute little penguins around. The instructions, the hints and the corrections were very easy to follow.
The 5th grade sequence included topics in geometry and algebra that I have seen on standardized tests, but often do not see in our math programs at the same grade level. The algebra concept we practiced was plotting points on the coordinate plan, which was introduced as a puzzle to solve.
Overall, I found that K5 Math introduced and practiced students in concepts that we, as homeschoolers, may be guilty of neglecting in our standard math programs. This is a big plus to me as is the fact that because of the program's controls, students can't open topics that are too difficult for them.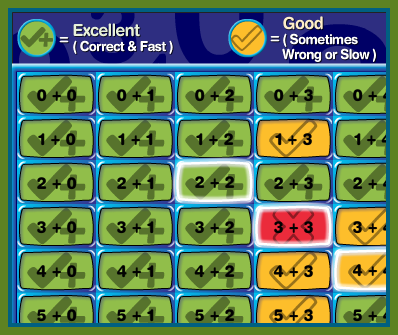 Finally, the game format provided a fun way to
practice math facts
, which is an area I confessed I've always struggled with in our homeschool.
The program did a good job of tracking progress and providing cyclical review of missed problems.
All in all, K5 Learning has many significant strengths and I feel many families benefiting from this program. Students that like to work on the computer will enjoy this program and because it is so easy to use, students can work in K5 independently on critical skill practice, giving mom a much needed break. This would be a good enrichment option for families with a new baby and for moms who had work-at-home responsibilities because it would let children continue progressing even though mom's time and attention divided. Because it is totally web-based, with nothing to download, it is also totally portable to different computers.
K5 Learning is reasonably priced at $25 per child, additional siblings at $15 per month and a significant savings in an annual subscription at $199.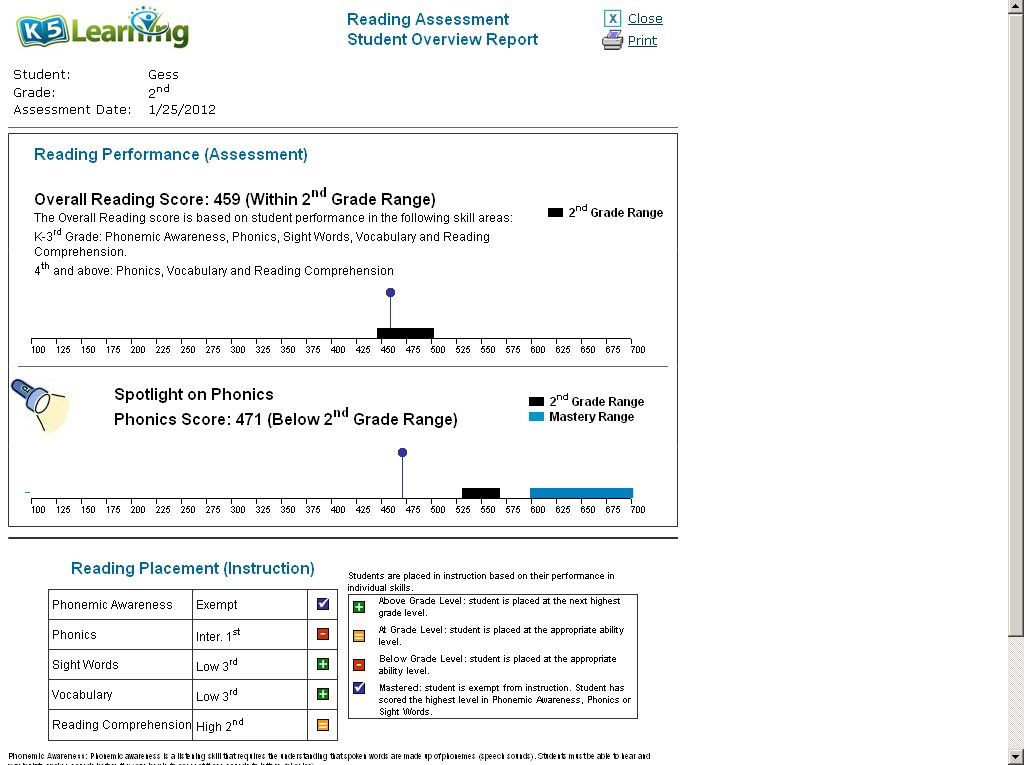 I recommend that you
visit the website
where your student can take the
free assessment
which parents will find helpful.
There is an online chart that explains the reading level placement levels.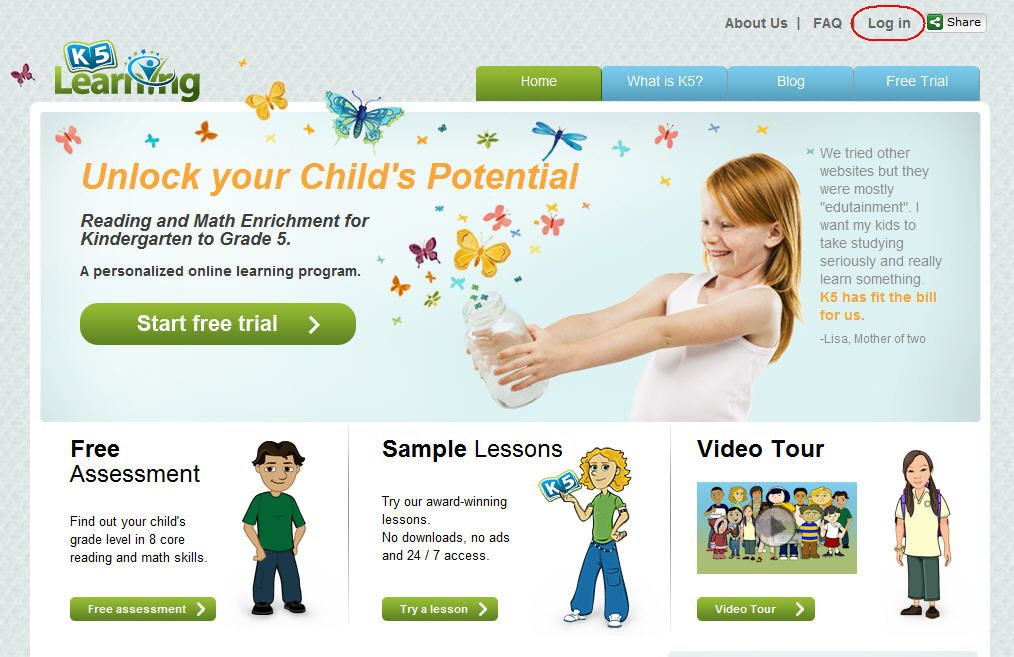 When you click on any of the links within the review you will be taken to a page with
a sample lesson.
Going through the lessons as a parent is very helpful.
However, I recommend that you try the
14 day free trial
with absolutely no obligation (and without entering a credit card).
As usual, you don't have to take my word for it. Read other TOS Crew reviews at the main
Crew review page for K5 Learning

Here are some reviews for some particular TOS Crew members who can provide you with a more well rounded perspective.
Jen
-
-
Martha.
Other reviews can be found on the
linky page
at the bottom of the main review.
I received a free trial subscription to this product for the purpose of preparing a review. In any case, I only recommend products I believe will appeal and be beneficial to my fellow homeschoolers and I always strive to give an honest opinion, whether positive or negative. I do advise families to read a variety of reviews and evaluate products based on their individual needs.